wendelah1 posting in

fringetv_at_dw
Yes, it's that time again.
The Fringe Gift Exchange is a multi-media gift exchange, open to writers, podficcers, artists, and vidders; on the fic side, anything goes—all we ask for is a minimum word count of 750, that kinks are tagged, and warnings included.
Come join us.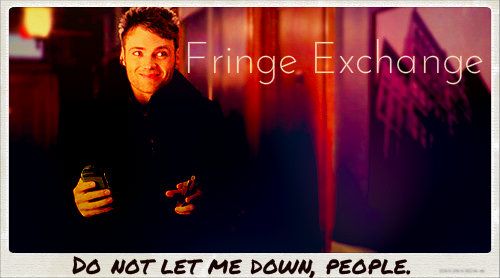 fringe_exchange
A Fringe gift exchange for the holidays, signups end October 1!